Established in 1947, Yellowstone Park Service Stations is the only automotive service station concessioner in the Park.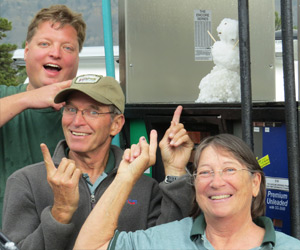 Yellowstone Park Service Stations, Inc. (YPSS) has been a concessioner in Yellowstone National Park for over 60 years. As a company we value every customer and take pride in helping visitors of Yellowstone National Park. YPSS has built a reputation of being a top employer and a great business partner. We are looking for capable, enthusiastic people who will thrive in a seasonal environment -- along with savoring the lifestyle that Yellowstone National Park provides.
YPSS is an equal opportunity employer. It is our policy to hire the best qualified people who are available for our jobs without regard to their race, religion, creed, sex, age, national origin, or disability.